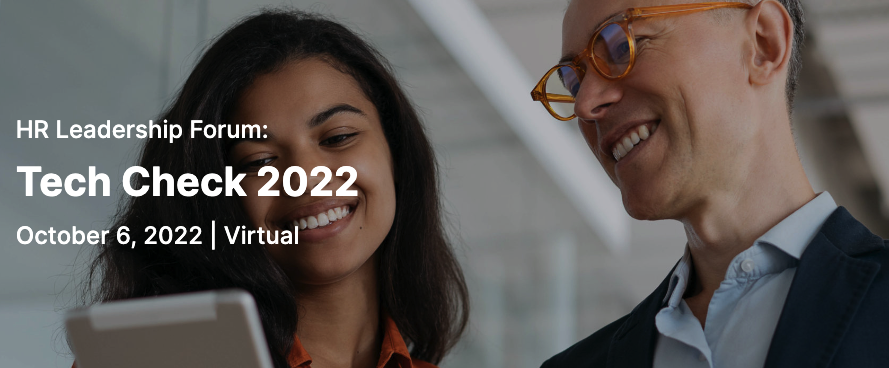 HR Leadership Forum: Tech Check 2022 October 6 2022, Virtual
When the world went virtual, some HR departments failed to stand up to the gargantuan tech challenges needed to drive HR success. Even those companies who managed to mobilize HR tech to meet the demands at the start of the pandemic may now be seeking tools and strategies to grow and prosper in an uber-competitive hiring landscape.
Whether you are looking to optimize use of current HR systems or seeking the latest tools, the HR Leadership Forum: Tech Check 2022 on October 6, 2022 will give you the insight you need to make better HR system and management decisions.
From understanding which tools and processes will support your business now and in the future to proven ways to assure that your workplace continues to be data-driven and innovative, you will learn:
How to design/tweak a total rewards and wellness approach that will help you thrive in the Great Resignation (and beyond)
Ways to enable a more connected employee experience across the enterprise with an eye towards DEI and fairness
The latest HR trends and how they are shaping the future of workforce management
How top companies are assuring that their enterprises are future-ready
Ways to protect workplace data and how to comply with the latest data privacy compliance laws
Presentation were given at:
THOUGHT LEADERSHIP: Future-Proofing HR Tech Processes for Max Productivity