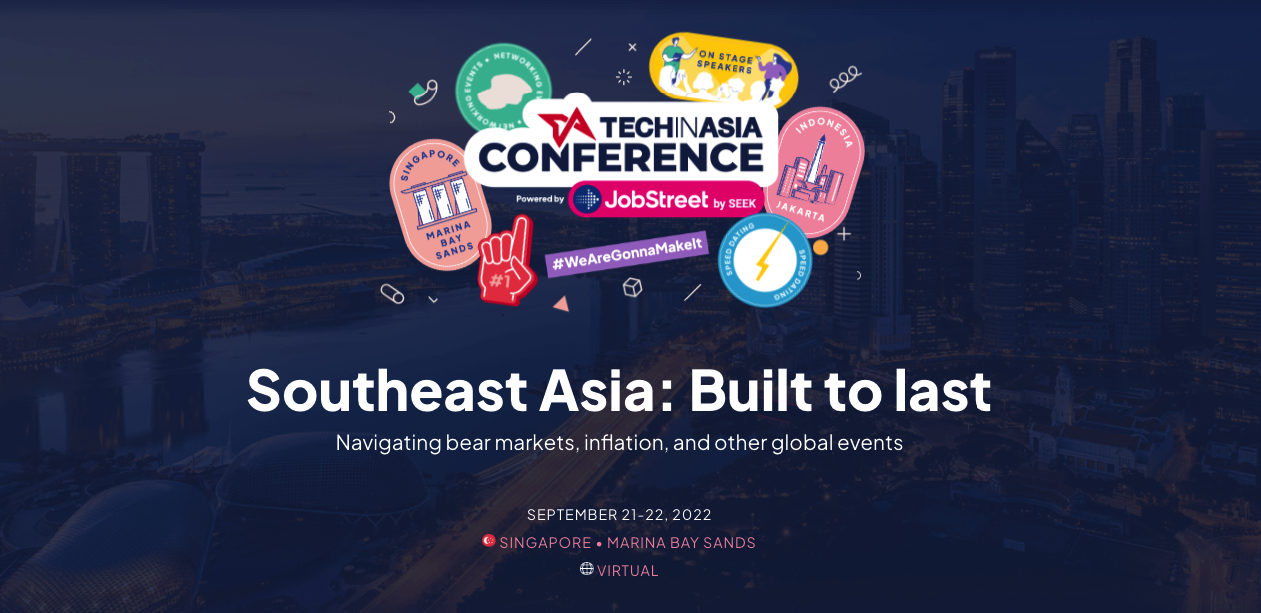 Tech in Asia Conference September 21-22, 2022 Singapore
Over the last two years, the pandemic quickened the innovation and adoption of digital technologies across consumers and businesses in Southeast Asia. Now, as the world reopens, we confront a bear market, inflation and other challenges.
Tech in Asia Conference is a platform for tech founders, investors, executives and talent to gain insight, connections, opportunities and the tools needed to overcome the macro.